Lagniappe – A Small Gift for a Customer
October 16th, 2014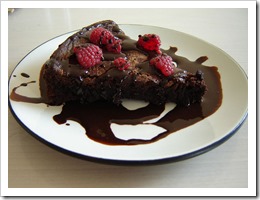 The word "lagniappe" is really fantastic.  It's a small gift given from a merchant to a customer who's buying something. "Lagniappe" comes from the Quechua word "yapa".
We have some restaurants near us that give dessert as a lagniappe.  It produces a kind of "oooh" effect when you receive it, precisely because you weren't expecting it (and don't have to pay for it!).
There's an interesting podcast about "lagniappe" that was recorded by Slate's Lexicon Valley. (They produce podcasts about language.) Check it out!
-Mama Lisa
Leave a Reply