Jugoya – Full Moon Festival in Japan
September 15th, 2016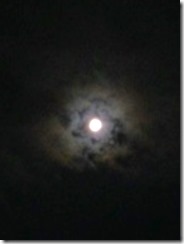 Ayako wrote to us from Japan about the Full Moon Festival called Jugoya.
Hi, Lisa
It's Jugoya tonight. I enjoyed the full moon tonight. At Jugoya, we offer rice dumplings to the full moon.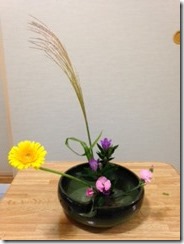 I also arranged Ikebana, a type of Japanese flower arrangement, for Jugoya this year. I used pampass grass, Japanese gentian, garbella, dianthus pink flowers. (すすき、りんどう、ガーベラ、なでしこ). These are our autumn flowers.
We call this tradition Jugoya, Otsukimi and tyushuuno meigetsu.
They all have the same meaning.
About dumplings, the white ones are common rice dumplings for Jugoya and the purple and yellow and the ones on top are all made of sweet potatoes.
Good night,
Ayako
Leave a Reply