January's Garden – A Little Poem with Recording
January 3rd, 2012
Here's a pretty little poem called January's Garden by A.E.A., with a recording by me.
MP3 Recording of January's Garden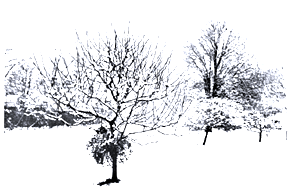 January's Garden
All silver-white and silver-clear
Are January's bowers,
And there bloom sparkling sprays of ice,
And snowflake flowers.
This article was posted on Tuesday, January 3rd, 2012 at 4:53 pm and is filed under Countries & Cultures, England, English, Languages, Poems about Winter, Poetry, Poetry about the Seasons, Poetry about the Weather, Recordings, Recordings of Poems, Seasonal, USA, Winter, Winter-time. You can follow any responses to this entry through the RSS 2.0 feed. You can skip to the end and leave a response. Pinging is currently not allowed.
3 Responses to "January's Garden – A Little Poem with Recording"
nana Says:
January 5th, 2012 at 11:15 am

Hello !

I just found out about your blog !
I love it !

I'm portuguese, living in France and I take care from little children.
I'm making a "portuguese/french" activity for them and I was glad to find your "musicothèque" with partitions !
I can even participate if you are looking for something in portuguese or french.

Happy New Year for you !

Nana

Lisa Says:
January 5th, 2012 at 11:21 am

Thanks so much Nana and a Happy New Year to you too! We're happy we've been helpful to you. We'd love recordings of traditional Portuguese kids songs… Any would be wonderful! Thanks… Mama Lisa

PS We can give tips about how to record if needed.

nana Says:
January 6th, 2012 at 5:49 pm

I would be glad to help but I will need tose tips on how to record it … :)
I know a lot of traditional and more recent children songs in portuguese.
Tell me how to participate …
Leave a Reply