Harry Clarke – Irish Illustrator
May 16th, 2018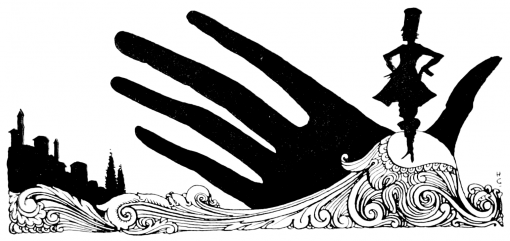 Harry Clarke (1889 – 1931) was a Dublin-born Irish illustrator and stained-glass artist.
Early on Harry's father, Joshua Clarke was a church decorator. Joshua moved to Dublin and opened a decorating business that eventually included a division for stain-glassed windows. Harry apprenticed at his father's business starting at the age of 14. After his father's death in 1921, Harry took over the family business.
At the time Joshua was apprenticing at his father's studio, he attended school at night at the Metropolitan College of Art and Design. It was there that he met his future wife, fellow artist and teacher Margaret Crilley. They married in 1914 and had three kids.
Here's one of Margaret Crilley's pieces. It's a poster promoting Irish Free State farm goods for breakfast to Canadians.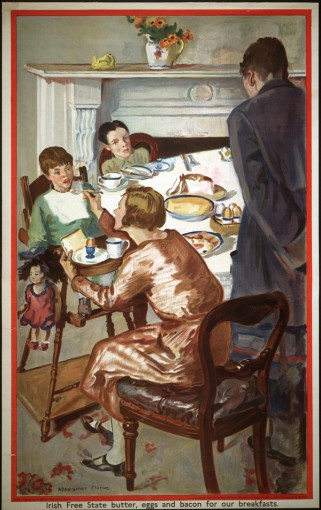 The family moved to London and Harry found a job with Harrop as an illustrator. His first published work was Fairy Tales by Hans Christian Andersen in 1916.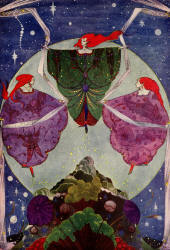 Next he illustrated Edgar Allan Poe's Tales of Mystery and Imagination. The 2nd printing of this book included some color illustrations. This made his reputation!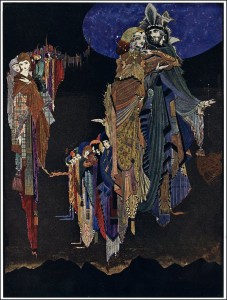 Next he illustrated a book of poetry called, The Years at the Spring.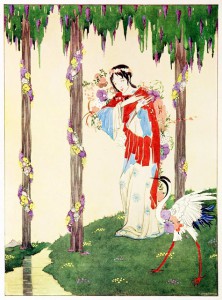 After that he illustrated Charles Perrault's Fairy Tales of Perrault.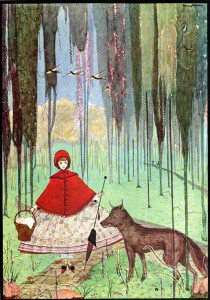 Following by Goethe's Faust in 1926…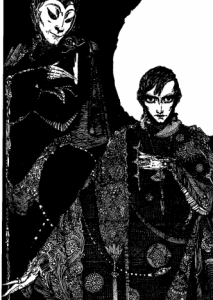 His last book was Selected Poems of Algernon by Charles Swinburne in 1928.
Meanwhile, he had produced more than 130 window in stained-glass.
He created many stunning windows for churches and secular institutions…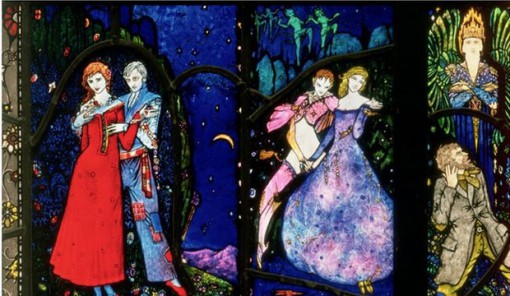 Sadly, Harry died of tuberculosis in 1931. His wife became the director of the Stained Glass Studios.
Harry Clarke left behind a wonderful body of work that we can still enjoy today.
Leave a Reply