Happy St. Patrick's Day!
March 17th, 2014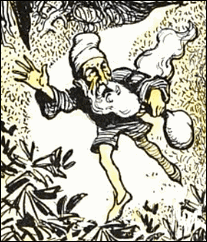 Happy St. Patrick's Day!
Check out the song "I am the Wee Falorie Man" (with a recording) to get you in the mood…
Today, I'm going to make a Guinness Stew since I had the traditional Corned Beef and Cabbage yesterday at my Mom's house.
You can check out some Irish recipes, songs and poems here.
I'll leave you with an Irish Blessing for luck:

Irish Blessing
May your pockets be heavy
And your heart be light.
May good luck pursue you
Each morning and night.
Happy St. Patrick's Day!
-Mama Lisa
This article was posted on Monday, March 17th, 2014 at 9:58 am and is filed under Children's Songs, Countries & Cultures, Cuisine, Folk Songs, Holidays Around the World, Ireland, Irish, Irish Cuisine, Irish Folk Songs, Irish Kids Songs, Languages, Recipes of the World, St. Patrick's Day. You can follow any responses to this entry through the RSS 2.0 feed. You can skip to the end and leave a response. Pinging is currently not allowed.
One Response to "Happy St. Patrick's Day!"
Lisa Says:
March 17th, 2014 at 3:05 pm

Ernestine wrote:

Something else for St Paddy's Day:

Beyond Leprechauns: 7 Creatures of Irish Folklore by Dictionary.com
Leave a Reply