Great Site – World Digital Library
September 7th, 2016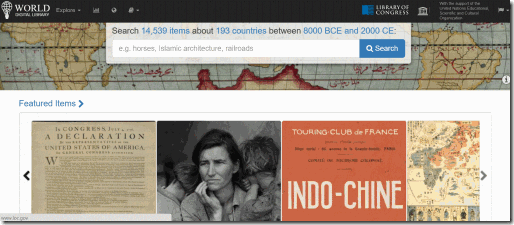 The World Digital Library makes available on the Internet material from all countries and cultures, free of charge and in a multilingual format. It makes it possible to discover, study, and enjoy cultural treasures and significant historical documents on one site. Content includes books, manuscripts, maps, newspapers, journals, prints and photographs, sound recordings, and films.
Their objectives are to:
-Promote international and intercultural understanding;
-Expand the volume and variety of cultural content on the Internet;
-Provide resources for educators, scholars, and general audiences;
-Build capacity in partner institutions to narrow the digital divide within and between countries.
All worthy goals.
Check it out and enjoy!
Mama Lisa
Leave a Reply