Grandmas Project – Sharing Recipes around the World
January 17th, 2017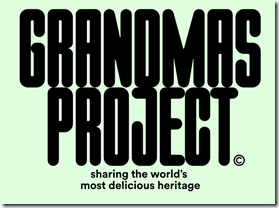 "Grandmas Project is a collaborative web-series sharing the recipes and stories of grandmas around the world, filmed by their grandchildren."
What a wonderful idea!
Check it out at Grandmas Project. There "you can watch films, apply as a filmmaker, explore recipes, share stories about your own grandma – and more."
Enjoy! Mama Lisa
This article was posted on Tuesday, January 17th, 2017 at 6:56 pm and is filed under Countries & Cultures, Croatia, Egypt, France, Grandma, Recipes of the World, USA, World Culture. You can follow any responses to this entry through the RSS 2.0 feed. You can leave a response, or trackback from your own site.
Leave a Reply