Grandmas Project – Sharing Recipes around the World
January 17th, 2017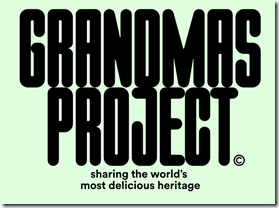 "Grandmas Project is a collaborative web-series sharing the recipes and stories of grandmas around the world, filmed by their grandchildren."
What a wonderful idea!
Check it out at Grandmas Project. There "you can watch films, apply as a filmmaker, explore recipes, share stories about your own grandma – and more."
Enjoy! Mama Lisa
Leave a Reply