From there to here, from here to there, funny things are everywhere…
March 2nd, 2010
Happy Birthday Dr. Seuss and thank you for all the entertainment you've given us throughout the years!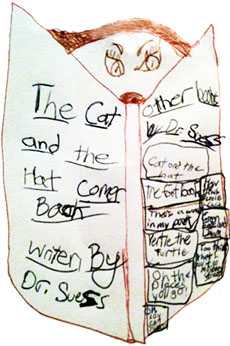 Here's a cool Seuss link Ed Gawlinski sent me…
Who's Who and What's What in the Books of Dr. Seuss
And now some pearls from Dr. Seuss himself…
"Today you are You, that is truer than true. There is no one alive who is Youer than You."
*****
"You have brains in your head. You have feet in your shoes. You can steer yourself in any direction you choose."
*****
"If you never did you should. These things are fun and fun is good."
This article was posted on Tuesday, March 2nd, 2010 at 12:14 pm and is filed under Authors, Books & Stories, Dr. Seuss, Kids Books, Mama Lisa, USA. You can follow any responses to this entry through the RSS 2.0 feed. You can skip to the end and leave a response. Pinging is currently not allowed.
Leave a Reply