Fog – A Poem by Carl Sandburg with MP3 Recording
May 2nd, 2017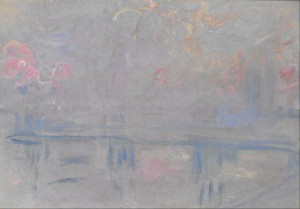 The beauty of the poem "Fog" by Carl Sandburg lies in its simplicity.
You can read the poem below and listen along with the recording…
MP3 of Carl Sandburg's Poem Fog
Fog
The fog comes
on little cat feet.
It sits looking
over harbor and city
on silent haunches
and then moves on.
*****
Read by Winston Tharp
Painting by Claude Monet
This article was posted on Tuesday, May 2nd, 2017 at 6:24 pm and is filed under Carl Sandburg, Countries & Cultures, English, Languages, Mama Lisa, MP3's, MP3's of Poems, Poems, Poems about Clouds, Poems about the City, Poetry, Poetry about the Weather, Poets, Recordings, Recordings of Poems, USA. You can follow any responses to this entry through the RSS 2.0 feed. You can skip to the end and leave a response. Pinging is currently not allowed.
Leave a Reply