All Saints' Day and Day of the Dead in Italy (Festa Santi e Morti)
November 1st, 2013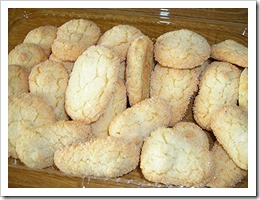 Emanuela Marsura wrote about Italian traditions on All Saints' Day and the Day of the Dead (festa Santi e Morti) that take place in Italy on November 1st and 2nd.  Here's what she wrote:
On All Saints' Day (November 1st), we go to the Saints' Mass in the morning. In the afternoon, we have a celebration at the cemetery. 

We pray with the Psalms of the Bible in church, and then we go in a procession to the cemetery. There, the priest explains a passage of the Gospel, and remembers the Saints, and also people we've known. In the evening, relatives and friends get together as a family, they eat roasted chestnuts and sweet potatoes (we call them American potatoes).

On the Day of the Dead (November 2nd), we have a Saints' Mass in the cemetery, in the afternoon. In the evening, when it is dark, some people return to the cemetery and pray with their rosaries. They go to the cemetery together and pray for everyone. People adorn marble gravestones with flowers and candles. In the evening, the cemeteries are illuminated by many lights. On the day of the Dead, someone gives out the "Beans of the Dead" (Fave dei morti), which are small colored almond sweets or cookies (see pic). A long time ago, on the evening of the saints, people went to bed early, to avoid meeting the dead. Perhaps, from this was born the custom of lighting lights to keep the dead away. (Pumpkins are lit).

Since we study English in school, we hear about Halloween. But, for our children there's another feast (Carnival) which we have in February.
Bye, Emanuela
Thanks for sharing Emanuela!
-Mama Lisa
Photo: Wikimedia
Leave a Reply