A Medieval Child's Drawings
January 15th, 2014
Archeologists in Russia unearthed documents back in the 1950's that were written on birch bark with a stylus.  Some of the documents were doodles by a 7 year old boy named Onfim from Novgorod.  Onfim was learning to write, but he doodled in the process.  Below you can see some of his drawings.
In the first one he started writing out letters of the alphabet but then created a picture of himself on horseback as a warrior (he put his name next to the warrior).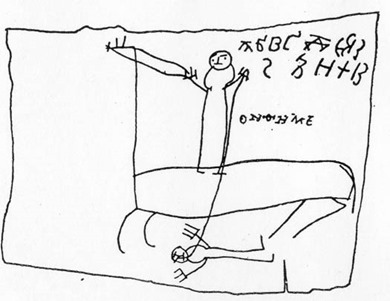 Below is a doodle of Onfim's parents…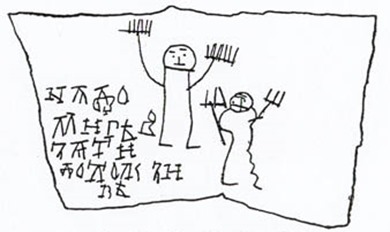 Here are more people that Onfim drew…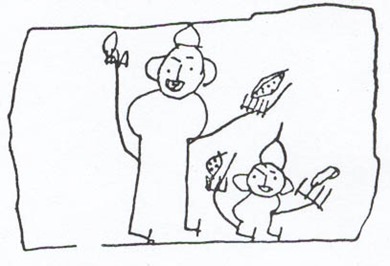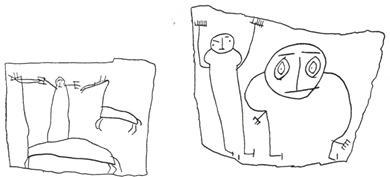 You can see more of Onfim's drawings here.
It's interesting how similar these drawings are to a modern day kid's sketches.
-Mama Lisa
2 Responses to "A Medieval Child's Drawings"
Maya Says:
September 22nd, 2015 at 9:02 pm

Thank you very much for this publication. I know about the fact that Russian commoners of the Middle Ages were educated. But I had not seen these pictures. I`ll show them to my colleagues (I'm a teacher in a kindergarten).

I'm only studying English, sorry for mistakes.

Lisa Says:
September 24th, 2015 at 11:59 am

Thanks for writing Maya! If you'd like to share any of your students drawings, I can post them and link to this post to show old and new drawings from Russian kids!
Leave a Reply