A Food Sculpture à la Miro
December 20th, 2008
This week is a lesson in how creative food can look! Below is a photo of an edible version of Miro's sculpture "Dona i ocell" (Lady and Bird) that's in Barcelona, Spain. Monique in France saw this food sculpture at a holiday party. The second photo is of the actual sculpture in Barcelona.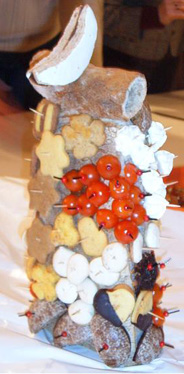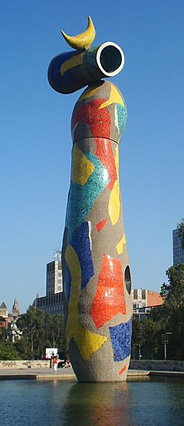 Check out the Cupcake Tree photo I posted the other day.
Many thanks to Monique of Mama Lisa's World en français for sharing this photo with us.
-Mama Lisa
This article was posted on Saturday, December 20th, 2008 at 1:01 pm and is filed under Arts and Crafts, Countries & Cultures, Desserts, Food & Nutrition, Food Sculptures, France, Holidays Around the World, Mama Lisa, Recipes of the World, Spain, USA. You can follow any responses to this entry through the RSS 2.0 feed. You can skip to the end and leave a response. Pinging is currently not allowed.
Leave a Reply