A Cup of Tea
February 17th, 2010
Even for a cold-o-phobe like me there are some pleasures of the Winter… seeing the snow, hot chocolate from time to time… but highest on the list is my daily cup o' tea or two!  I take this opportunity to try the myriads of tea that are out there… from Gunpowder Green Tea… to Chamomile, Chai, Earl Grey, the list goes on and on… my never-ending quest for the perfect cup o' tea is one of the pleasures of my day (after my first cup o'Joe – nothing compares to that!). 
So, what happiness for me to come across this poem about tea and Winter, that seems so fitting right now…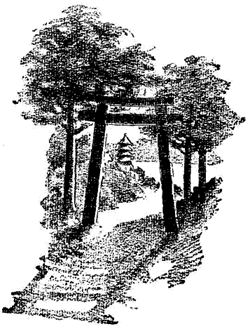 A Cup of Tea
by Helen Gray Cone

Now Grietje from her window sees the leafless poplars lean
Against a windy sunset sky with streaks of golden green;
The still canal is touched with light from that wild, wintry sky,
And, dark and gaunt, the windmill flings its bony arms on high.
"It's growing late; it's growing cold; I'm all alone," says she;
"I'll put the little kettle on, to make a cup of tea!"

Mild radiance from the porcelain stove reflects on shining tiles;
The kettle beams, so red and bright that Grietje thinks it smiles;
The kettle sings–so soft and low it seems as in a dream–
The song that's like a lullaby, the pleasant song of steam:
"The summer's gone; the storks are flown; I'm always here, you see,
To sing and sing, and shine, and shine, and make a cup of tea!"

The blue delft plates and dishes gleam, all ranged upon the shelf;
The tall Dutch clock tick-ticks away, just talking to itself;
The brindled pussy cuddles down, and basks and blinks and purrs;
And rosy, sleepy Grietje droops that snow-white cap of hers.
"I do like winter after all; I'm very glad," says she,
"I put–my–little–kettle–on–to make–a cup–of–tea!"

This poem is from St. Nicholas (December, 1899), and is now online at Project Gutenberg in The Little Tea Book by Arthur Gray, illustrated by George W. Hood.

 
This poem seems to take place in Holland, though the poet was an American.  She was born in New York City and lived from 1859-1934.  The poem reminds us how tea has been enjoyed throughout the world throughout the ages.
Enjoy a nice, soothing cup o' tea today, you're in good company!
Mama Lisa
This article was posted on Wednesday, February 17th, 2010 at 7:27 pm and is filed under Countries & Cultures, Drinks, English, Holland, Languages, Poems, Poems about Food, Poems about Tea, Poems about Winter, Poetry, Poetry about the Seasons, Recipes of the World, Tea, USA. You can follow any responses to this entry through the RSS 2.0 feed. You can skip to the end and leave a response. Pinging is currently not allowed.
Leave a Reply