Petter Mæhlum sent me this song and wrote, "This is an old Norwegian folksong, of a type called Bånsull (lullaby). It was sung to me when I was a child."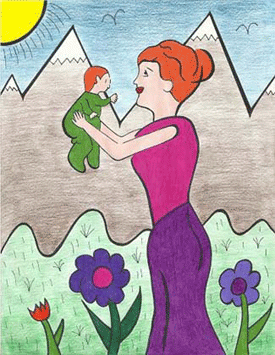 Sulla meg litt
Cradle Me a Little
Sulla meg litt, du mamma mi
Skal du få snor på skjorta di
Vil du ha gule, vil du ha blå
Vil du ha blanke, skal du det få
På trøya* di
Du mamma mi
Cradle me a little, you, my mum.
And you shall get a string on your shirt,
Do you want yellow, do you want blue,
Do you want a shiny one, I'll give it to you,
On your shirt,
You, my mum.
Notes
*Or "skjorta" (Which also means "shirt".)

Many thanks to Siri Randem of Barnesanger for recording this song and for the score!
Sheet Music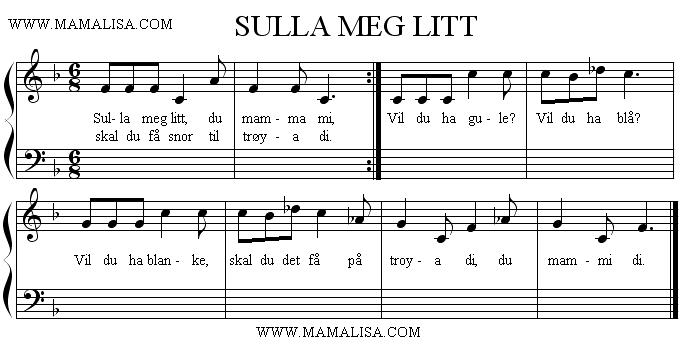 Thanks and Acknowledgements
Many thanks to Petter Mæhlum for contributing and translating this lullaby. Thanks to Gracie Gralike for the illustration.
Tusen takk!