An Australian version of "Frère Jacques"…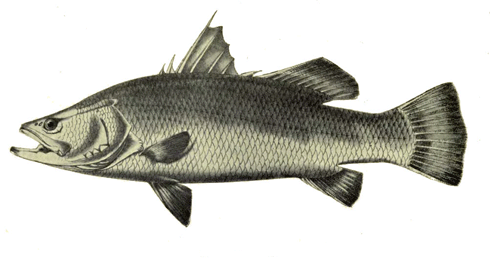 1. Barramundi
Barramundi
2. Cockatoo
Cockatoo!
3. Cuddly koala*
Cuddly koala
4. Kangaroo
Kangaroo!

Notes
*Alternatives: "Cuddle a koala" or "Emu and koala".

According to Wikipedia, "Barramundi is a loanword from an Australian Aboriginal language of the Rockhampton area in Queensland meaning 'large-scaled river fish'."
Game Instructions
1. Put hands together and move them back and forth like a fish swimming.
2. Put one hand on top of your head to mime the crest on the head of a cockatoo.
3. Hug yourself.
4. Put your hands in front of you with fingertips pointing down, arms bent at the elbow to look like a kangaroo's little hands and jump (if you're standing).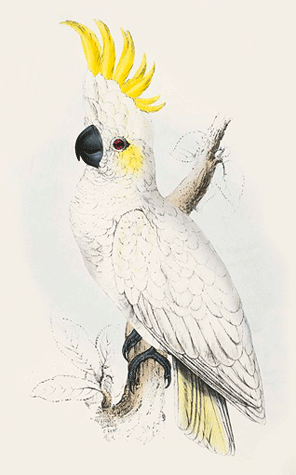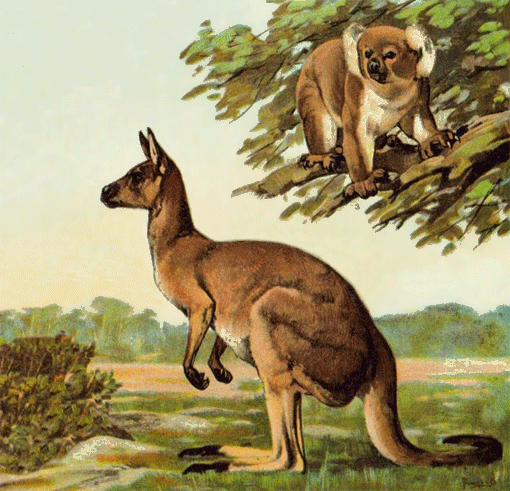 Thanks and Acknowledgements
Thanks to Wendy Forsyth for sharing this song with us!