Mama Lisa's Book of Poems about The Months of The Year
September 21st, 2020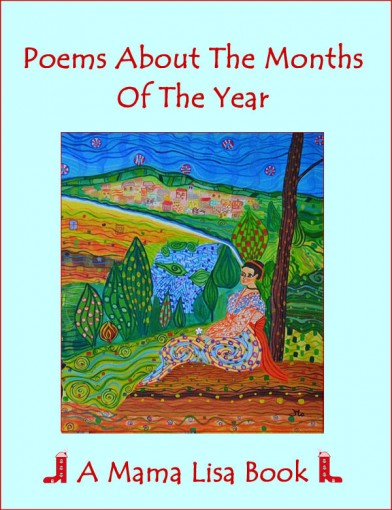 Announcing a brand new book from Mama Lisa, perfect for the start of the school year!
Poems About The Months Of The Year
85 Poems, 117 Pages.
Most of us know "Thirty Days Hath September", but you may not realize there are many other poems about the months of the year. In this book we've gathered 85 of them, most about individual months, and several about the entire calendar.
We think this collection can be a helpful tool for parents and educators to build a love of poetry in children. On the first day of each month, pick a poem and share it with your child or student. Make it a family or class tradition!
Poems About The Months Of The Year includes:
85 poems
Full text of each
Links to web pages, some of which feature recordings
Notes about the poems
Illustrations
YOUR PURCHASE WILL HELP US KEEP MAMA LISA'S WORLD ONLINE.
Poems About The Months Of The Year is produced by Mama Lisa's World, where we believe sharing our cultures will help bring the world closer together.
We hope this book helps you appreciate beautiful poetry, each month of the year!
THIS IS A DOWNLOADABLE EBOOK AVAILABLE INSTANTLY.
This article was posted on Monday, September 21st, 2020 at 7:36 pm and is filed under Australia, Books & Stories, Countries & Cultures, eBooks, England, English, Languages, Mama Lisa, Poems, Poems about the Months, Poetry, USA. You can follow any responses to this entry through the RSS 2.0 feed. You can skip to the end and leave a response. Pinging is currently not allowed.
Leave a Reply