Lu p'tit' soris qui danse
The Little Mouse that Dances
Children's Song
Children's Song
Lu p'tit' soris qui danse,
Tot avå lès plantches.
Èll' a potchi si près dé feu
qu'èll' s'a broûlé lès djambes.
Tchouf ! Mèr' ! Qui dj'a tchaud !
Catch' tès pîds, måssî crapaud !
The little mouse that dances
All over the floor boards,
It jumped so close to the fire
That it burnt its legs.
Phew! Mother! How hot I am!
Hide your feet, darn toad*!
Notes
*This is supposed to be a pet nickname.

Sheet Music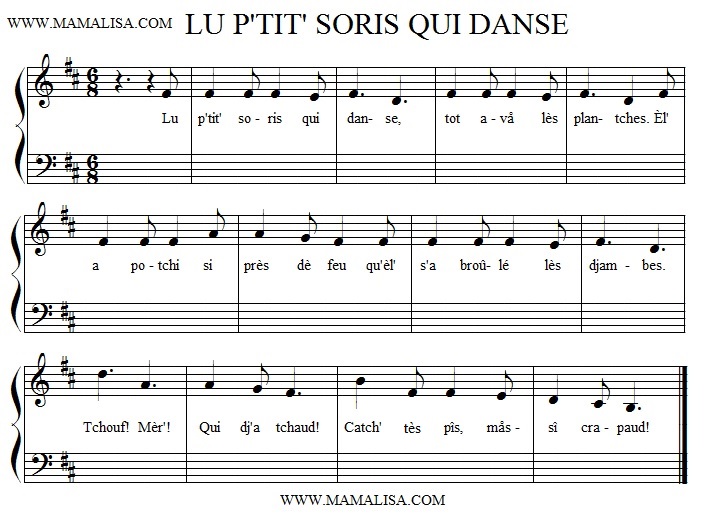 Thanks and Acknowledgements
Translated by Monique and Lisa.