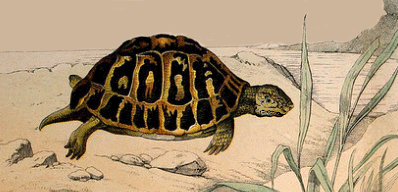 Children's Song
Children's Song
เต่าเอ๋ยเต่า
เต่ามันมีสี่ขา
สี่ตีนเดินมา
มันทำหัวผลุบๆ โผล่ๆ

Turtle, turtle,
The turtle has four legs
The turtle is coming
Its head is moving in and out.

Notes
Pronunciation:

Tao aei tao
tao mun mee see ka
si teen doen ma
mun tum hua ploop ploop ploo ploo



Thanks and Acknowledgements
Thanks to Amp for sharing this song with the translation and pronunciation.
Khawp khun kha!