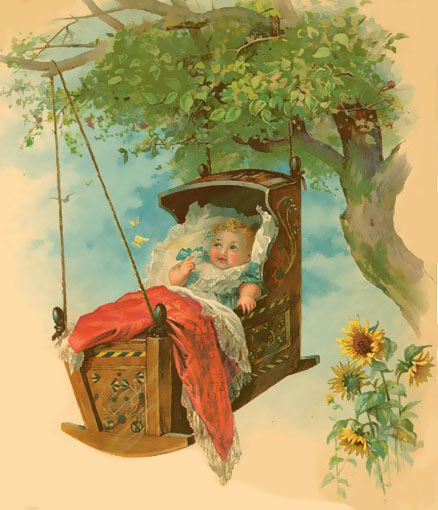 Wieg Nou My Baba
Rock-a-bye Baby
Wieg nou my baba tussen takkies so sag!
Net maar die windjie hou oor jou wag,
Kyk wat gebeur as die takkies swaai,
Met baba en al sal die wiegie draai!
Rock-a-bye, baby, on the tree top,
When the wind blows the cradle will rock;
When the bough breaks the cradle will fall,
And down will come baby, cradle and all.
Thanks and Acknowledgements
Many thanks to Marietjie Herselman for contributing this rhyme.
Baie dankie!