Xhosa Kids Songs
February 8th, 2018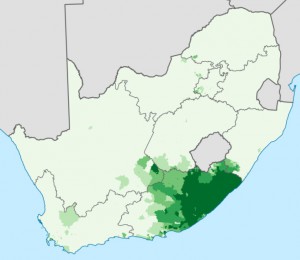 Xhosa is a Bantu language of the Xhosa people of South Africa. It's spoken as a first language by over 8 million people. In the map of South Africa above the green areas show where the largest portion of people speak Xhosa as their first language.
We have some Xhosa Kids Songs on Mama Lisa's World that you can learn.
I also found a nice YouTube Channel where they sing Xhosa children's songs. Check it out!
If anyone would like to share any traditional Xhosa songs with us, please comment below or email me.
Enjoy!
Mama Lisa
Leave a Reply