"When I was learning to skip at school in Brisbane, Australia, in 1952 the words we used were these..." -Nancy

(Jump rope instructions can be found below the rhyme.)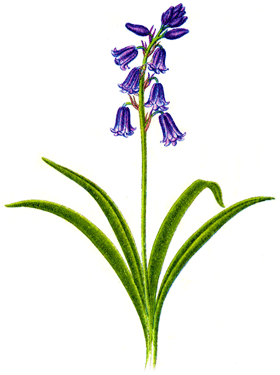 Bluebells, cockleshells (1)
Eevy, ivy, over (2)
Daddy is the butcher
Mummy cooks the meat
How many hours can baby sleep?
One, two, three, pepper! (3)
Game Instructions
(1) Long rope swinging from side to side.
(2) On "over" the rope turns up and over, and continues this way.
(3) On "pepper" the rope starts turning fast.
Comments
"I was reminded of this today when a neighbour started singing a
lullaby to his baby; I couldn't make out his words, but recognised the
two-note singsong chant tune (the second note is three semitones lower
than the first (eg doh lah)." -Nancy
Thanks and Acknowledgements
Many thanks to Nancy for sharing this rhyme and the jump rope instructions!