Ellen wrote: "My grandma used to sing me a song. I live in Ireland! It was..."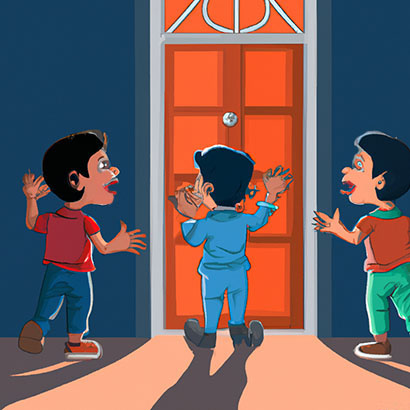 Not Last Night But The Night Before
Not last night but the night before
Three little men came to my front door
One played a fiddle
One played a drum
And one had a pancake tied to his bum!
Notes
Caoimhe Clery Says:

"I'm from Dublin, my grandad born circa 1911 used to sing:

There was a little man and he had a little gun
and up the chimney he would run
with a belly full of fat and an auld tin hat
and a pancake stuck to his bum bum bum."


Thanks and Acknowledgements
Thanks to Ellen and Caoimhe Clery for sharing this rhyme!
Image created by Mama Lisa with AI.