The composer Dvorak used this Serenade as part of his Opus 73.
Dobrú noc (Dvorak)
Good Night
Dobrú noc, má milá, dobrú noc,
nech ti je Pán Boh sám na pomoc.
Dobrú noc, dobre spi,
nech sa ti snívajú sladké sny!
Good night, my dear, good night,
May God himself watch over you.
Good night, sleep well,
May you dream sweet dreams!


Sheet Music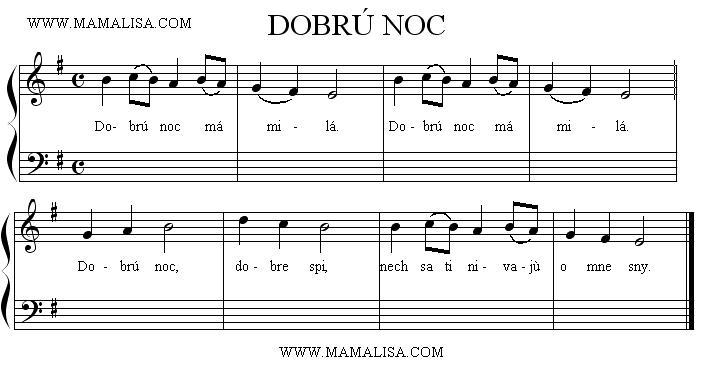 Thanks and Acknowledgements
Many thanks to Hubert Duclos for bringing this song to our attention. Translated by Mama Lisa.