Bandicoots are small native Australian marsupials.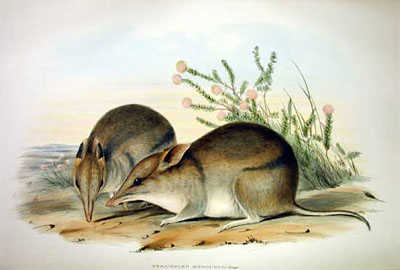 We have a little visitor,
He comes to us at night,
And walks about the garden
When the moon is shining bright.

(Chorus)
I'm sure I saw him here!
I think I see him there!
He moves, he hops, he jumps away!
A little grey bandicoot.

We send no invitation,
We do not bid him come,
He doesn't care, he hops about
As if he were at home.

(Chorus)

When Mother rakes the borders clean,
And makes them trim and neat,
He writes a little pattern
Upon them with his feet.

(Chorus)

When Father plants a fruit-tree rare
And treads the earth around,
He nibbles at the tiny roots
And pulls them from the ground.

(Chorus)

Sometimes we hear his chattering call,
And then we slyly creep
And hide behind a bush or tree
To try to get a peep.

(Chorus)

He's very sharp, he knows we're there,
Although we make no noise,
For bandicoots have better ears
Than little girls and boys.

(Chorus)

So while we stand and gaze around,
Someone is sure to say,
"Why, there he goes," and then we see
He's hopping far away.

(Chorus)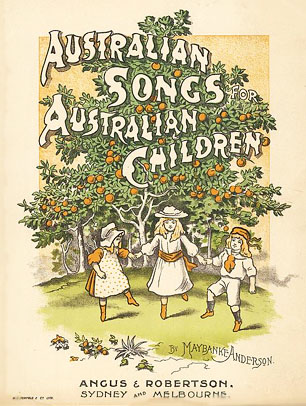 Thanks and Acknowledgements
Many thanks to Tracey Petersen for contributing this song!
Cheers!