Children's Song
Children's Song
Du halling, du halling,
Nå må du eta mykje graut,
Med honning, med honning,
Så vert du god og staut.
Tralalalalala stopp!
You Halling*, you Halling,
Now you must eat lots of porridge
With honey, with honey,
Then you'll be good and healthy.
Tralalalalala stop!
Notes
*A person from Hallingdal

Sheet Music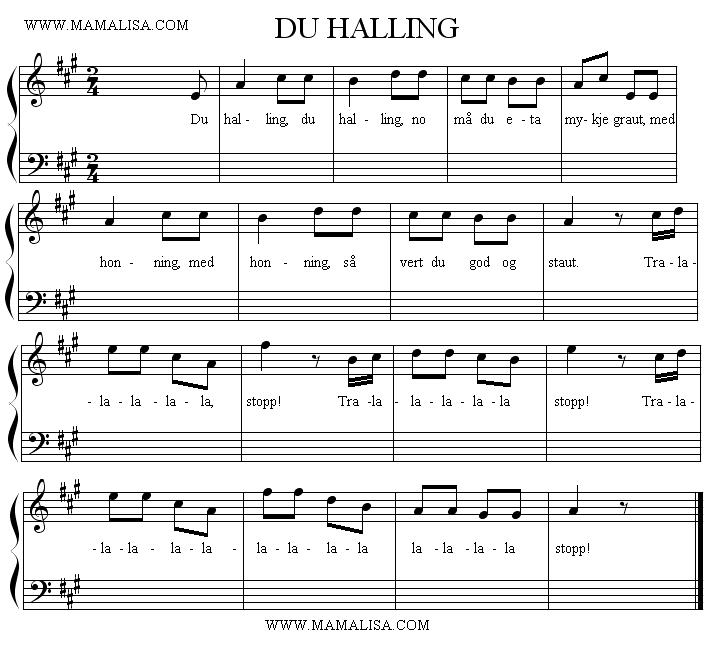 Thanks and Acknowledgements
Many thanks to Cindy Shepherd for contributing and translating this song.
Tusen takk!