Sung to the tune of "The Itsy Bitsy Spider"...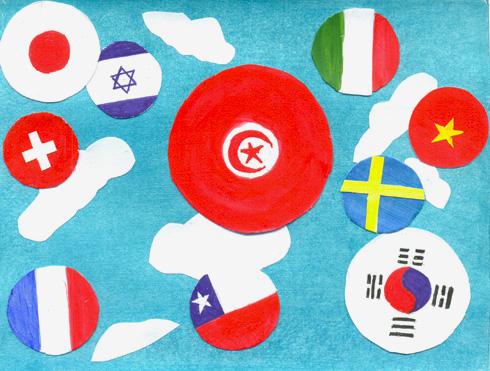 أنا عندي كورة
I Have a Ball
Children's Song
Children's Song
أنا عندي كورة
ما أجمله
تطير كالعصفورة
كورتي هاها

كورتي تسلي
ما أجملها
تجري مع رجلي
ما أسرعها
I have a ball
It's so fine.
It flies like a bird,
My ball. Oh! Oh!

My ball entertains me
It's so fine.
It runs as fast
As my foot.
Notes
Transliteration

Ene andi koura

Ene 3ndi kura
Ma ajmalaha
Tejri kel'osfura
kurati haha

Kurati tusalli
ma ajmalaha
Tajri m'a rijli
ma asr3ha

"3" is an "ah" sound pronounced very deep in the throat
"u" sounds like the "u" in "put"

This song is sung to the tune to "Itsy Bitsy Spider", but with each musical line being repeated twice.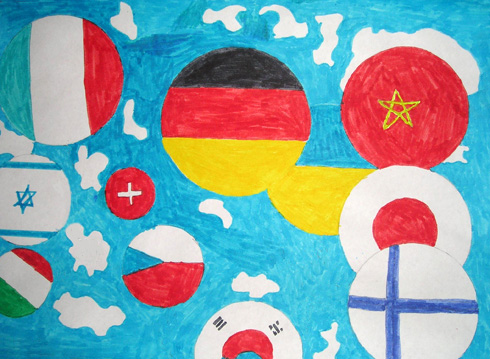 Comments
Mourad suggests that the 2nd line of the first verse could be sung as:
"ma akbaraha" (ما أﻜﺒﺭﻬه) which means "it's so big".

*****

Read all about Arabic Modern Transliteration on Mama Lisa's World Blog

Many thanks to the CM2 (5th grade) students, St-Ambreuil (71), France, school year 2008-2009" for singing this song for Mama Lisa's World and for the wonderful (2nd) illustration!

Sheet Music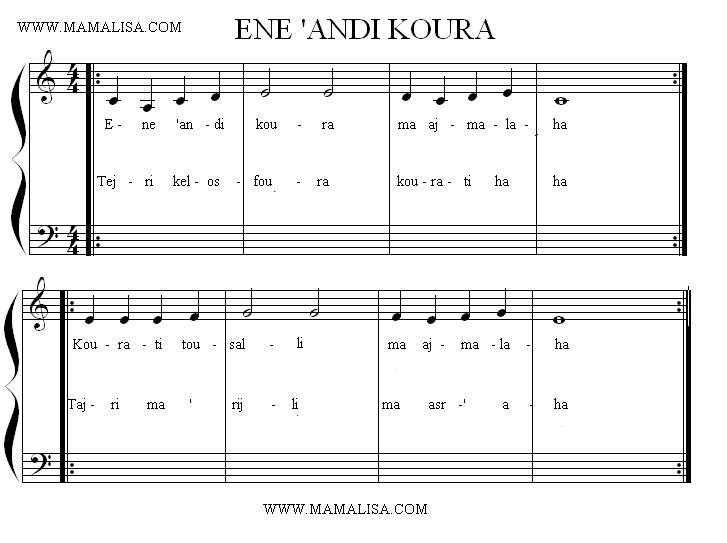 Thanks and Acknowledgements
Many thanks to Marie and Séverine for contributing the transliterated version of this song and the French translation.

Many thanks also to Mourad Bendjennet for typing it in the original Arabic text.

Thanks to Monique Palomares for the English translation, the midi tune and the 1st illustration.