Here's a French Father's Day Song children can sing to their Dads on their special day...
Chanson de la fête des pères
Father's Day Song
Petit Papa, c'est aujourd'hui ta fête,
Maman m'a dit que tu n'étais pas là.
J'avais des fleurs pour couronner ta tête
Et un bouquet pour mettre sur ton cœur.
Petit Papa, petit Papa!
Little Daddy, today is your day
Mommy told me you weren't here.
I had flowers to crown your head
And a bunch to put on your heart.
Little Daddy, little Daddy!

Many thanks to Monique Palomares for the recording!
Sheet Music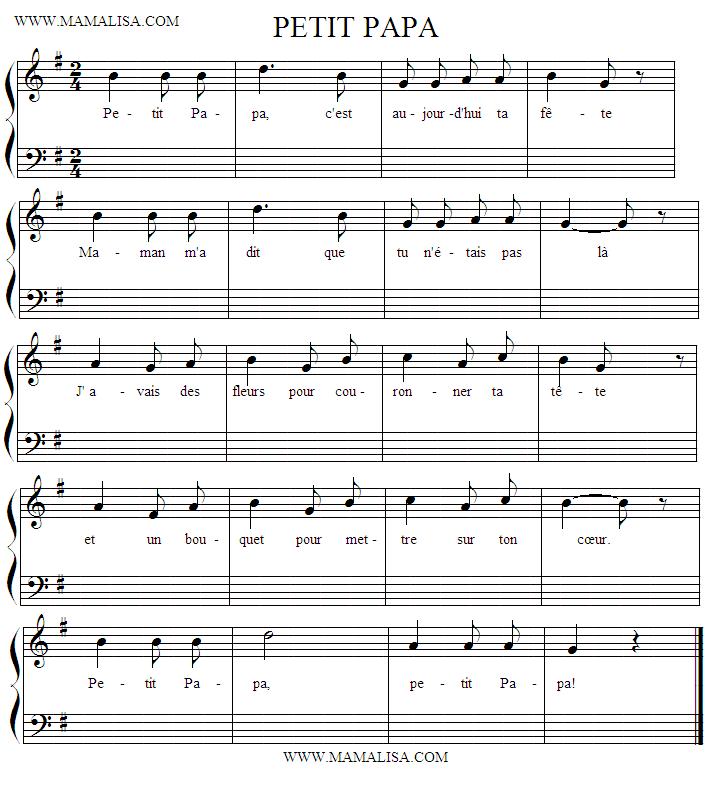 Thanks and Acknowledgements
Many thanks to Monique Palomares for contributing and translating this song, for the midi and sheet music.
Merci beaucoup!