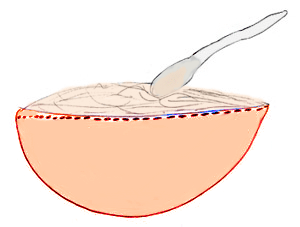 Arroz con leche
Rice Pudding
Canción infantil
Children's Song
Arroz con leche
Me quiero casar
Con una señorita
De la capital
Que sepa barrer
Que sepa limpiar
Que sepa abrir la puerta
Para ir a jugar
Yo soy la viudita
Del barrio del rey
Me quiero casar
Y no sé con quien
Con ésta sí
Con ésta no
Con esta señorita
Me caso yo
Cásate conmigo
Yo te daré
Zapatos y medias color café.
Rice Pudding,
I want to marry,
A lady
From the capital,
Who knows how to sweep,
Who knows how to clean,
Who knows how to open the door
To go play.
I'm the little widow,
From the king's borough,
I want to get married
And I don't know with whom.
With this one yes,
With this one no,
With this young lady
I'll be wed.
Marry me
I will give you
Coffee colored shoes and stockings.
Thanks and Acknowledgements
Many thanks to Jadwitza Alejandra Campos Brenes for contributing this version of Arroz con leche.
¡Muchas gracias!