Song from the North of Argentina
Coya chiquitito
Little Kolla Boy
Canción infantil
Children's Song
Soy un coya chiquitito,
vivo solo en mi ranchito.

Con mis ojotas de cuero,
ya me voy camino al cerro.
I'm a tiny Kolla* boy,
I live alone in my little farm.

With my leather sandals,
I'm on my way to the hill.
Notes
*Kolla is a group of people from the northern provinces of Argentina.

Lyrics: Maria Teresa Rezzano
Composer: Judith Akoschky

You can find the full lyrics here.

Sheet Music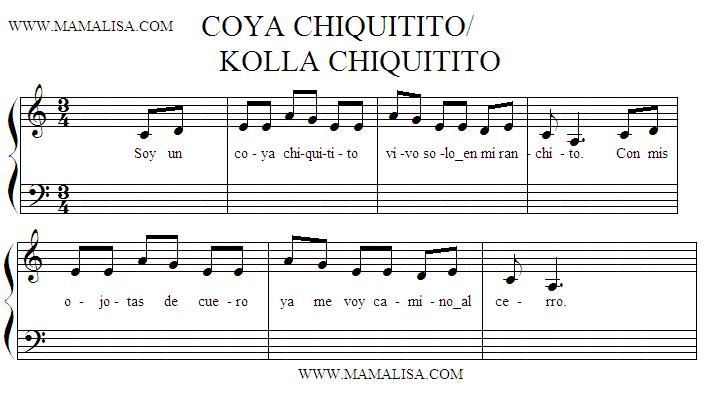 Thanks and Acknowledgements
Many thanks to Carolina Del Bono for contributing this song. Many thanks also to her young student for recording it.
¡Muchas gracias!