The name of this Trinidadian lullaby is in French Creole, meaning, "Go to sleep little babe". Yet the rest of the song is in English. French, English and Creoles of the two languages are all spoken in Trinidad.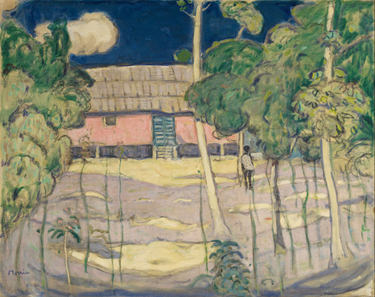 Dodo petit popo
Mama gone to town
To buy sugar plum
And give popo some.
Thanks and Acknowledgements
Many thanks to Carol and Patty for this song!

Image: Trinidad Landscape - James Wilson Morrice (Canadian)
Thanks so much!