Din, Don, Dan
Ding, Dong, Ding
Canción infantil
Children's Song
Din, don, dan,
Repican las campanas;
Din, don, dan,
Alegran la mañana.
Ding, dong, ding,
Hear the bells ring;
Ding, dong, ding,
Makes the morning sing.

Sheet Music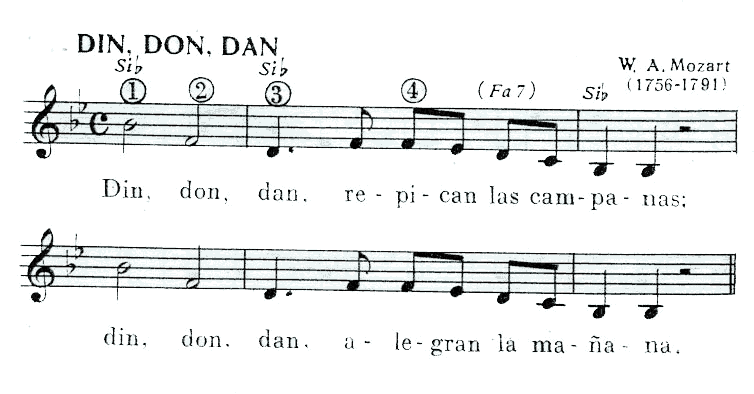 Thanks and Acknowledgements
Many thanks to Washington Pazmino for contributing and translating this song, and to Monique Palomares for creating the midi music.
¡Muchas gracias!
Let us know what you think!
If you feel any comment below is inappropriate, please email us. Thanks!