Reihe, Reihe, Rose
Round, Round of Roses
Reihe, Reihe, Rose,
Scheeni Aprikose,
Veilchen un Vergissmeinnicht,
Alle Kinder setzen sich.
Grossmama, Grosspapa,
Ringele, ringele, hopsassa!
Round, round of roses,
Beautiful apricots,
Violets and forget-me-nots,
All children crouch down.
Grandma, Grandpa,
Turn around, turn around, hopsassa!
Game Instructions
This song is sung while playing a game. The kids walk in a circle holding hands.

On "Alle Kinder setzen sich" - they stop walking and holding hands and they crouch down.
On "Grossmama, Grosspapa" - they wiggle their right pointer, then their left pointer.
On "Ringele, Ringele" - they turn around.
On "hopsassa" - they jump.


Sheet Music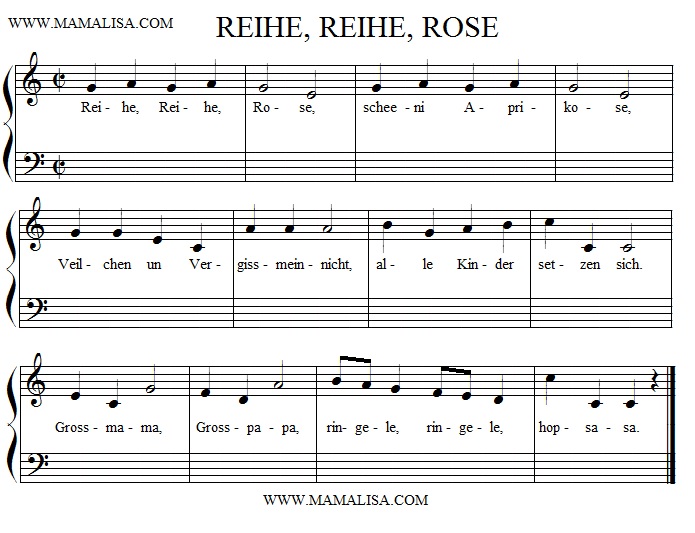 Let us know what you think!
If you feel any comment below is inappropriate, please email us. Thanks!