Leron Leron Sinta is a Philippine folk song and a children's song too!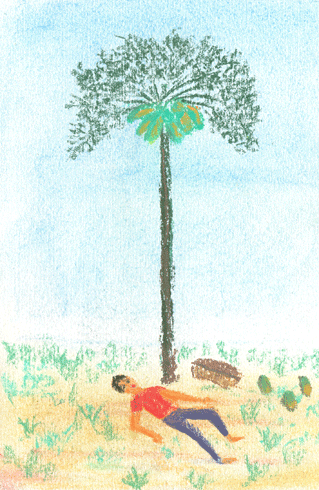 Leron Leron Sinta
Leron, Leron, My Love
Leron Leron Sinta
Buko ng Papaya
Dala dala'y buslo
Sisidlan ng sinta
Pagdating sa dulo'y
Nabali ang sanga
Kapos kapalaran
Humanap ng iba.
Leron, Leron, my love
Up a Papaya tree
With him a basket new
To hold the fruit for me
But when he reached the top
The branch broke off
Oh what bad luck
He has to get another one.
Notes
Huub de Vriend wrote that this song can also be called, "Leroy with the Papaya".


Sheet Music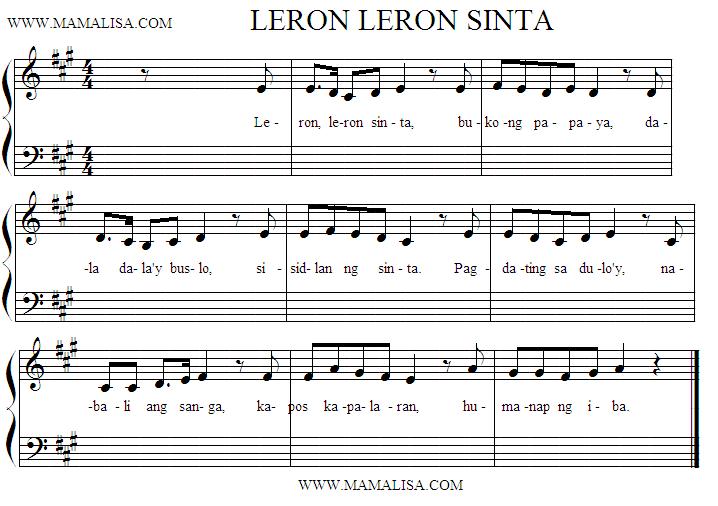 Thanks and Acknowledgements
Many thanks to Eilleen Eugenio for contributing and translating this song. Thanks to Huub de Vriend for the midi and original score!
Maraming salamat!
Let us know what you think!
If you feel any comment below is inappropriate, please email us. Thanks!