Here are some of Mama Lisa's recent posts about the music, culture and traditions of
Malta
:
In addition to this blog, I also host Mama Lisa's World. Mama Lisa's World is a large collection of children's songs and rhymes from countries all around the globe. Matt, a music teacher from Rhode Island, wrote a question to me, the other day, about Mama Lisa's World: Hey Mama, I love the concept of […]

Read more »

In an earlier entry, I wrote about the history of Labor Day. In case you were wondering, here are some of the countries where demonstrations were held or where Labor Day was in some way honored around the world today (in some cases against the wishes of the government)... Russia Belarus Japan Germany Italy Philippines […]

Read more »

Carnival took place last Tuesday, and last week I presented different songs for the occasion from around the world. Here's one that I was sent yesterday, from Malta. It's a little late, but I really like it! Perlini u prinjolata (Maltese) Perlini u prinjolata matul il-karnival dawn huma jiem ta briju ghall-kbar w ghalina tfal […]

Read more »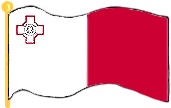 RELATED LINKS
Ministry for Tourism and Culture of Malta
(In English and Maltese)
allmalta.com
(In English and Maltese)
All about Malta, including folklore and music
Malta Literature Center
(In English, Maltese, Italian and German)
A cultural organization that supports culture and artistic expression in the Maltese Islands and actively promotes a greater awareness of the cultures of the Mediterranean.
More From Mama Lisa