You Can't Keep a Good Kid Down…
January 28th, 2009
Or in this case… dry!
It's wet and slushy here in New York. But my daughter got off the school bus today and jumped right into the puddle at the bottom of our driveway!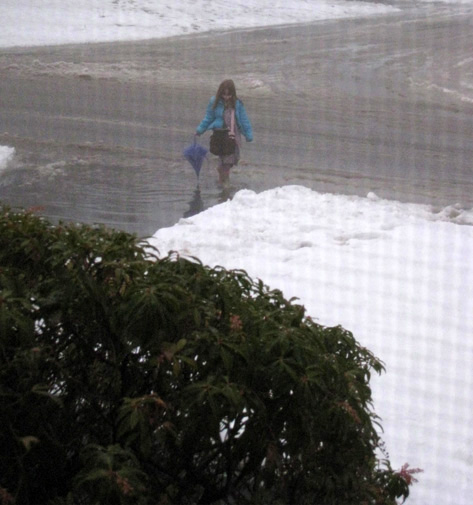 This article was posted on Wednesday, January 28th, 2009 at 5:54 pm and is filed under Countries & Cultures, Mama Lisa, Photos, Photos of People, Rain, Seasonal, Snow, USA, Weather, Winter. You can follow any responses to this entry through the RSS 2.0 feed. You can skip to the end and leave a response. Pinging is currently not allowed.
Leave a Reply