Women and Politics in 1921
April 24th, 2012
I love this image and it's caption from Ladies Home Journal in 1921.  Women had just earned the right to vote the previous year in the US.  Here's the inscription…
"A very healthy curiosity, if not a real interest, concerning public affairs is growing up among women."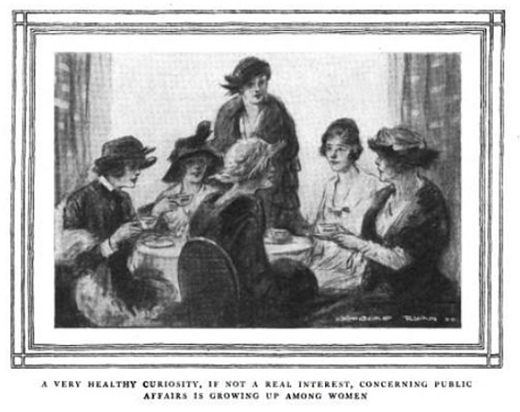 You have to respect this given the time and place. 
We've come a long way ladies!
This article was posted on Tuesday, April 24th, 2012 at 3:46 pm and is filed under Countries & Cultures, People, USA, Women. You can follow any responses to this entry through the RSS 2.0 feed. You can skip to the end and leave a response. Pinging is currently not allowed.
Leave a Reply