We've Added Songs in the Geordie English Dialect!
April 12th, 2022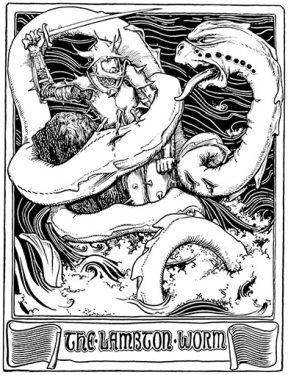 Good news! We just added four songs in the Geordie dialect. Geordie is a regional dialect of English.
"The word Geordie refers both to a native of Newcastle upon Tyne and to the speech of the inhabitants of that city." -British Library
One of the songs is called The Lambton Worm. It's about the knight Sir Lambton fighting a dragon!
Check out all the songs on our Geordie Dialect Song Page.
This article was posted on Tuesday, April 12th, 2022 at 8:07 pm and is filed under Mama Lisa. You can follow any responses to this entry through the RSS 2.0 feed. You can leave a response, or trackback from your own site.
Leave a Reply