Two Book Series and a Game that are Great for Kids who Have to Wait
April 4th, 2008
In my last post I mentioned that sticker books are a good way for kids to pass time on a plane. They're also good for doctor appointments and any other situation where kids have to wait.
My daughter particularly loves the series of sticker books put out by Barnes and Noble. Each book is on a different subject and has 200 stickers. The books also give facts about the subject. They can be about Dinosaurs, Horses, Bugs, Pets, etc. Your child has to find where in the book the sticker belongs. Younger kids may need your help. It can be a fun activity to do with little ones. I'd say these books are good for kids from 3 to 8 years old.
Here are links to a couple of the sticker books my daughter enjoyed doing: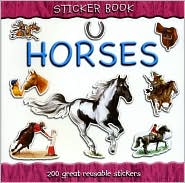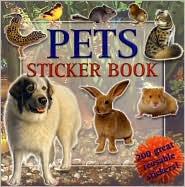 You can buy some of these sticker books at Barnes and Noble's online store. Though they have a larger selection in their actual retail stores.
The other series of books that are wonderful when you have to wait is I-Spy. In the I Spy books, you search for specific objects in a sea of many objects. You can see what I mean if you follow through the "search inside" link on one of the books below. Both of my children have enjoyed these books. They're particularly good to do together while waiting in the doctor or dentist's office. They're good for kids aged 4 to 10. (They have simple board book versions for younger kids.)
Here are a couple of the ones we have: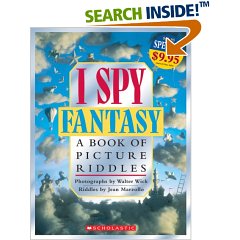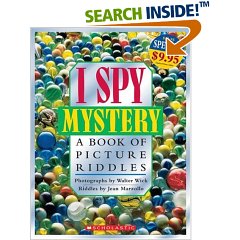 If you forget to bring the book with you, you can play the I-Spy game while waiting. One of you says, "I spy with my little eye…" and then you give a hint about something you see in the room and the other person has to guess what it is. For example, if it's a calendar, you can say, "I spy with my little eye something with a lot of numbers on it." Then if the other person guesses correctly, they'll say, "A calendar!" Then it's the other person's turn.
Feel free to let us know in the comments below about anything you do with your children, students, or grandkids to pass the time when you have to wait.
-Mama Lisa
This article was posted on Friday, April 4th, 2008 at 4:51 pm and is filed under Books & Stories, Games Around the World, I Spy Books, I Spy Game, Kids Books, Mama Lisa, Parenting, Sticker Books, Traveling, Traveling with Kids, Traveling with Kids. You can follow any responses to this entry through the RSS 2.0 feed. You can skip to the end and leave a response. Pinging is currently not allowed.
2 Responses to "Two Book Series and a Game that are Great for Kids who Have to Wait"
rimonda Says:
April 19th, 2008 at 9:30 pm

I would like to contrbute a song but I could not how can I do that

Lisa Says:
April 20th, 2008 at 10:26 am

We'd love for you to send a song! You can send it directly to my email at lisa@mamalisa.com

If you need more information, you can find it at

http://www.mamalisa.com/world/submit.html

Looking forward to hearing from you!

Lisa
Leave a Reply