Truly Green Cities
October 22nd, 2010
In the future cities will have greenery "built" into and on top of the buildings.  This will help with improve the quality of air, help curb "urban heat island effect" (where it's hotter in the city and requires more air-conditioning to cool off buildings in the summer).  Green cities are also aesthetically pleasing.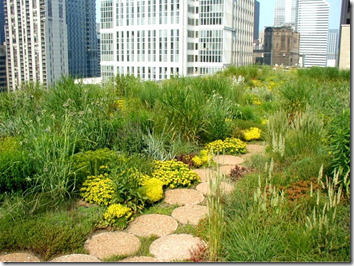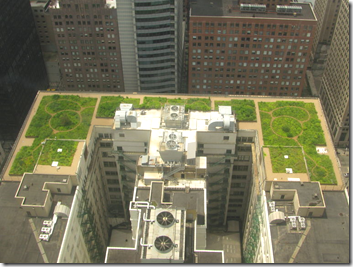 The photos above are of City Hall in Chicago where they built a green roof.
Check out the poem City Tree a different take on greenery in the city.
This article was posted on Friday, October 22nd, 2010 at 11:14 am and is filed under Gardens, Green Cities. You can follow any responses to this entry through the RSS 2.0 feed. You can skip to the end and leave a response. Pinging is currently not allowed.
Leave a Reply