The Monastery of Ten Thousand Buddhas
July 2nd, 2008
A couple of weeks ago, Ray Lee sent me photos from his trip to Hong Kong. Here are some more, from when he visited the The Monastery of Ten Thousand Buddhas. You have to walk up over 400 steps to get there. On the way up you pass by many Buddha statues, each one is unique…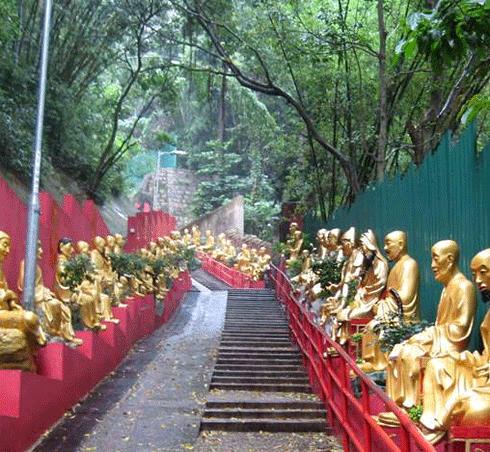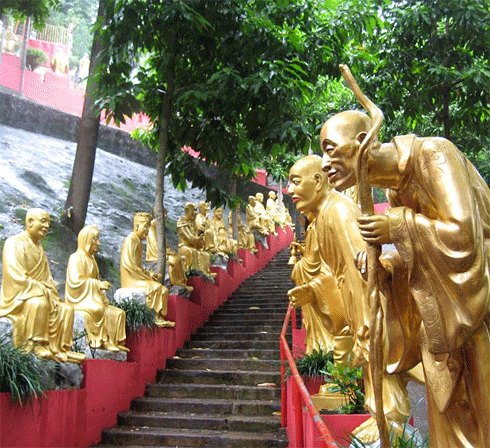 Here's what the temple finally looks like when you get to the top of all those steps…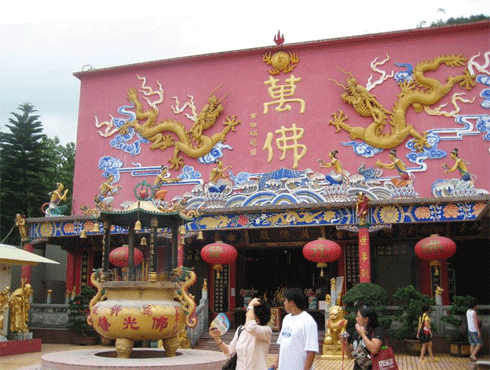 Ray wrote, "The name Temple of 10,000 Buddhas refers to the number of Buddhas inside that temple (so it is not counting the statues that line the steps that take you to the temple). According to the tour book, there are actually about 12,000 Buddhas inside that temple.
Out of respect, Ray didn't want to take any photos while inside the temple, but he took one from the outside looking in…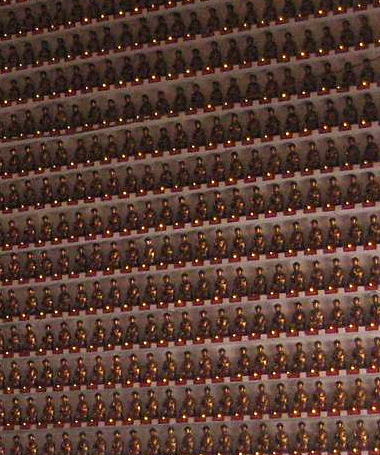 Outside the temple their are more statues…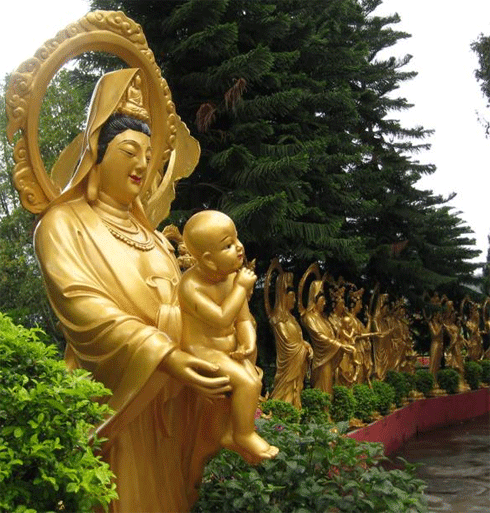 Many thanks to Ray for sharing these great photos with us!
-Mama Lisa
Leave a Reply