Songs Around the World by Song Type
November 19th, 2015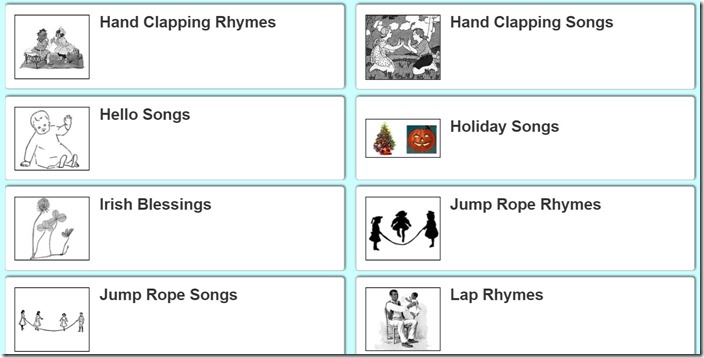 Mama Lisa's World has a new feature to allow you to search for songs based on song type! 
Some of our favorites include Jump Rope Songs, Hand Clapping Rhymes, Camp Songs, Finger Plays, Singing Games, Circle Dances…
To tell the truth, there are so many great song categories that it's hard to choose!
Check it out the Song Type Hub here in English.  You can also check our French language page and Spanish too.
-Mama Lisa
This article was posted on Thursday, November 19th, 2015 at 4:03 pm and is filed under Children's Songs, Countries & Cultures, Languages, Music, Nursery Rhymes, Songs Around the World, Songs by Category, Songs by Theme, Traditional Music, Traditional Songs. You can follow any responses to this entry through the RSS 2.0 feed. You can skip to the end and leave a response. Pinging is currently not allowed.
Leave a Reply