Some Proverbs about Earth for Earth Day
April 22nd, 2009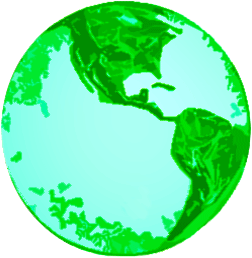 Here are some proverbs for Earth Day…
Old Proverbs:
-The Earth produces all things and receives all again.
-Earth is the Best Shelter
-What the heaven showers down, the Earth drinks up. (Greek Proverb)
This one is not about the Earth, but it involves the Earth.
-Six feet of earth make all men of one size. (Italian – Sei pie di terra agguaglion tutti.)
Here's a line from Tennyson, The Day Dream (L' Envoi.):
We are Ancients of the earth,
And in the morning of the times.
Happy Earth Day!
Mama Lisa
PS Feel free to add any poems or proverbs about Earth in the comments below.
This article was posted on Wednesday, April 22nd, 2009 at 5:30 pm and is filed under Countries & Cultures, Earth Day, England, English, Greece, Greek, Italian, Italy, Languages, Mama Lisa, Poems, Poetry, Proverbs, Proverbs about Earth, United Kingdom. You can follow any responses to this entry through the RSS 2.0 feed. You can skip to the end and leave a response. Pinging is currently not allowed.
Leave a Reply