Smells – A Poem with a Recording
July 30th, 2012
Here's the poem "Smells" by Christopher Morley with an mp3 recording.
SMELLS
Why is it that the poets tell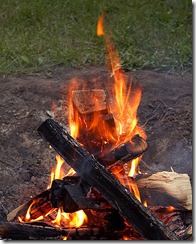 So little of the sense of smell?
These are the odors I love well:
The smell of coffee freshly ground;
Or rich plum pudding, holly crowned;
Or onions fried and deeply browned.
The fragrance of a fumy pipe;
The smell of apples, newly ripe;
And printers' ink on leaden type.
Woods by moonlight in September
Breathe most sweet; and I remember
Many a smoky camp-fire ember.
Camphor, turpentine, and tea,
The balsam of a Christmas tree,
These are whiffs of gramarye …
A ship smells best of all to me!
Recording: Lisa Yannucci
Photo: Wikipedia
This article was posted on Monday, July 30th, 2012 at 10:03 am and is filed under Australia, Christopher Morley, Countries & Cultures, England, English, Languages, MP3's of Poems, Poems, Poems about Smells, Poetry, Poets, Recordings, Recordings of Poems, USA. You can follow any responses to this entry through the RSS 2.0 feed. You can skip to the end and leave a response. Pinging is currently not allowed.
Leave a Reply