Ideas for Creating Land Art
July 31st, 2012
One way to teach children about both art and nature is to bring them on a trip outdoors and create Land Art.  Monique from France chaperoned a trip last year and sent these ideas and photos of land art to create with children…
How to create land art:
1,  Use stones and dead wood to create nice shadows in the sun.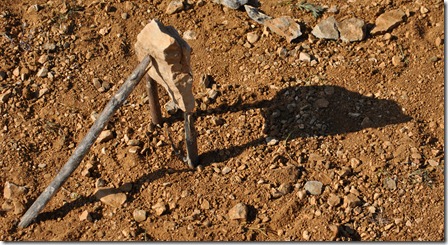 2. Make a "snail tree" using branches and rocks.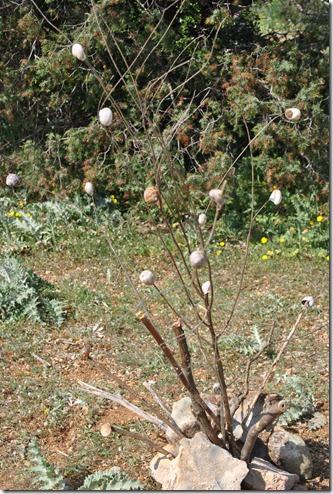 3. Outline someone's shadow with stones or wood (or both) and then spray water inside the outline to enhance it.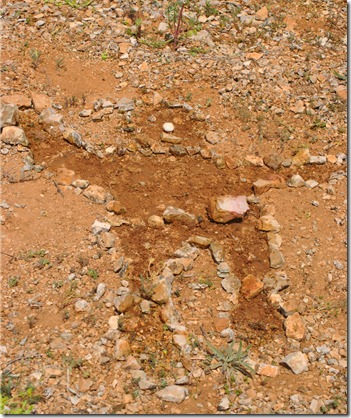 4.  Throw dust in the air and take photos.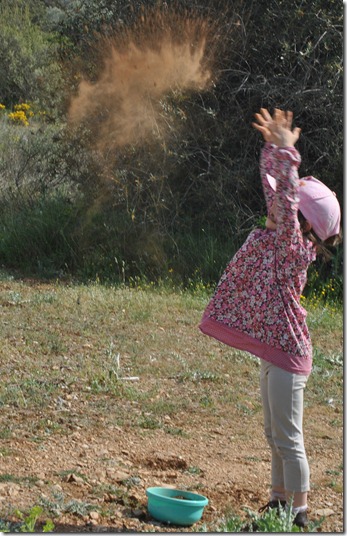 5.  Pile up stones to create sculptures.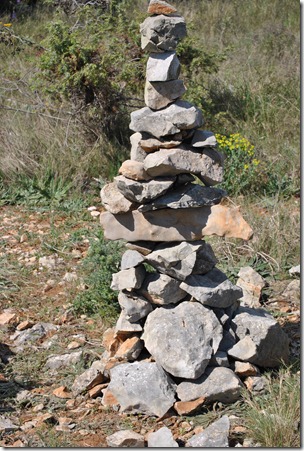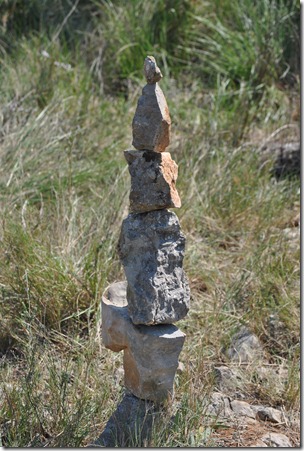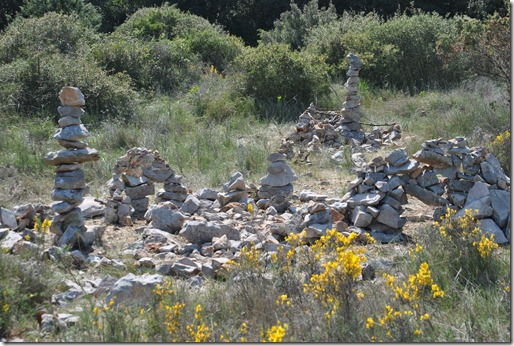 This last one makes me think of people going on a procession….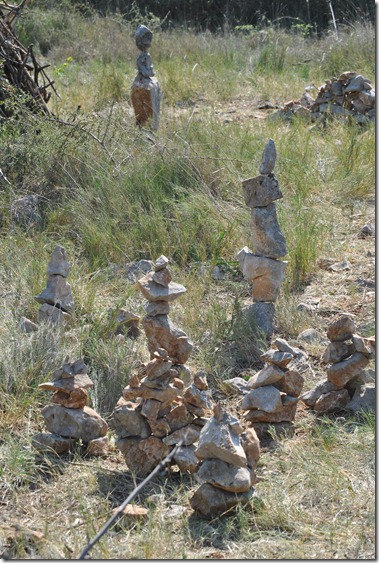 [Interestingly, I've been seeing more and more rock sculptures like these on my nature walks here in New York. –Mama Lisa]
6.  Build a giant bird's nest.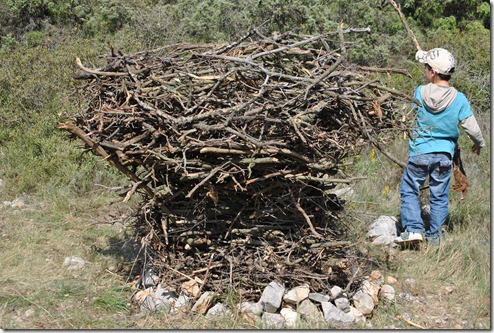 7.  Build a bridge made out of sticks over a bush.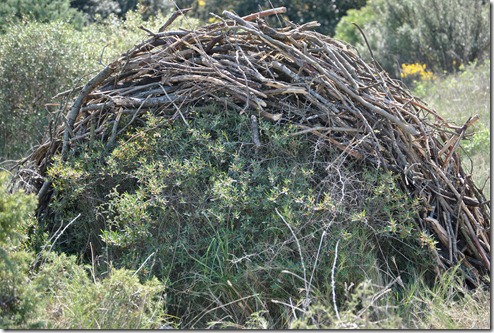 What great ideas! 
I like the impermanence of these projects…  teaching kids the value of living in the moment… to simply enjoy the process and experience.
Many thanks to Monique Palomares for sharing these nature art projects and photos with us.  Monique works with me on the French and Spanish versions of Mama Lisa's World.
This article was posted on Tuesday, July 31st, 2012 at 2:48 pm and is filed under Arts and Crafts, Countries & Cultures, France, Land Art, Nature Photos, Nature Walks, Photos, USA. You can follow any responses to this entry through the RSS 2.0 feed. You can leave a response, or trackback from your own site.
Leave a Reply