Scottish Gaelic Nursery Rhymes or Songs
September 22nd, 2006
Monique, of Mama Lisa's World en français, was nice enough to send me this lovely photo of the Eilean Donan Castle in Scotland, which she visited this past summer.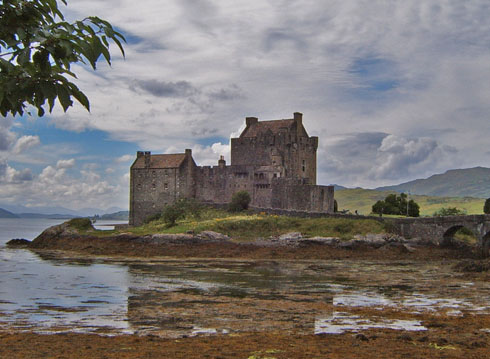 Monique asked me to post the photo with a request for Scottish Gallic nursery rhymes or songs. If anyone knows of any, please send them to us. We'd be happy to post them!
-Lisa
This article was posted on Friday, September 22nd, 2006 at 10:36 am and is filed under Children's Songs, Countries & Cultures, Folk Songs, Gaelic, Languages, Mama Lisa, Nursery Rhymes, Scotland, Scotland, Scottish, Scottish Children's Songs, Scottish Gaelic, Scottish Lullabies, Scottish Nursery Rhymes, Traveling. You can follow any responses to this entry through the RSS 2.0 feed. You can skip to the end and leave a response. Pinging is currently not allowed.
22 Responses to "Scottish Gaelic Nursery Rhymes or Songs"
Leave a Reply