Salvador Dali and Disney's Animation called Destino
July 8th, 2009
Imagine eccentric Dali, in his black cape, working with Walt Disney! The two did come together briefly on a short film project in 1946, called Destino. For unknown reasons, it wasn't completed at the time. The artwork Dali originally composed for the movie was purchased by Disney a few years ago. In 2001, work began on the making of an animation based on Dali's original artwork. It was completed in 2003.
There were photocopies of the storyboards of the beginning and end of the animation that Dali had worked on. But the middle of the story wasn't totally worked out on paper. To make the completed animation, in addition to using Dali's artwork for the project, Disney relied on a journal Dali's wife had been keeping that detailed Dali's plans for the piece. They also used a 3D model of Dali's painting The Tower of Babel to give the animation more depth.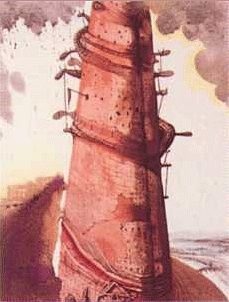 Originally, the film was going to include live people interposed with animations. According to an article on the Disney site (that has since been taken down), Dali was going to be in the film. He would have been working at an easel at one point, and an actor was going to ask him the meaning of the imagery in his works… such as the "melting" clocks. I found what Dali was going to respond to be very interesting:
"What you see here are just symbols. Surrealism is like a new language. Every object means something other than what it naturally appears to be. This watch, for instance — it symbolizes the relativity of time. Depending on the circumstances, in love for instance, one minute of waiting may seem like a thousand years…or an hour may pass as quickly as if it were a few seconds. The time of human being is different than mechanical time. It's flexible and viscous, like the time in dreams."
I thought that bit of dialog nicely elucidates Dali's work and certainly the meaning of the clocks in his paintings.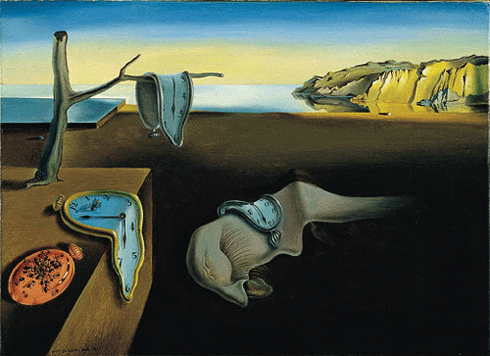 The music in the animation is an adaptation of a ballad by Mexican songwriter Armando Dominguez. It was sung by Dora Luz.
Destino is coming out soon on DVD.
This article was posted on Wednesday, July 8th, 2009 at 5:04 pm and is filed under Animation, Countries & Cultures, Destino, Disney, Mama Lisa, Movies, TV & The Internet, People, Salvador Dali, Spain, USA, Video, YouTube. You can follow any responses to this entry through the RSS 2.0 feed. You can skip to the end and leave a response. Pinging is currently not allowed.
2 Responses to "Salvador Dali and Disney's Animation called Destino"
Lisa Says:
July 9th, 2009 at 9:48 pm

It seems that Dali considered Walt Disney a surrealist like himself, based on some of Disney's animations, such as the Pink Elephants on Parade scene in Dumbo.

Salvador Dali and Walt Disney – Destino « Artinthepicture.com blog Says:
October 26th, 2009 at 5:02 am

[…] from mamalisa […]
Leave a Reply