RIP Norman Bridwell, Creator of Clifford the Big Red Dog
December 17th, 2014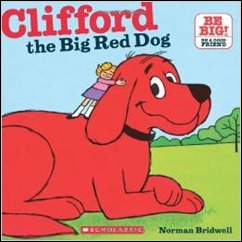 Rest in Peace Norman Bridwell, creator of the kids books featuring Clifford the Big Red Dog.
I'll always remember reading stacks of Clifford books with my son Calvin when he was young.  They helped him learn how to read!
Bridwell has left an enduring legacy with his books that children and parents will read for generations to come.
This article was posted on Wednesday, December 17th, 2014 at 4:42 pm and is filed under Authors, Books & Stories, Clifford the Big Red Dog. You can follow any responses to this entry through the RSS 2.0 feed. You can skip to the end and leave a response. Pinging is currently not allowed.
Leave a Reply