Reasons to be Thankful at Thansgiving Time
November 17th, 2011
I love visiting my daughter's school at Thanksgiving time.  All around you see the kids' writings about the season.   Here's a turkey – the kids each wrote on a paper "feather" what they're thankful for.  What a great idea!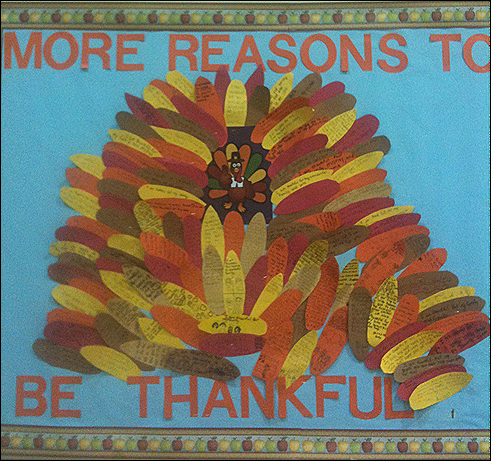 Here's a close-up… very sweet!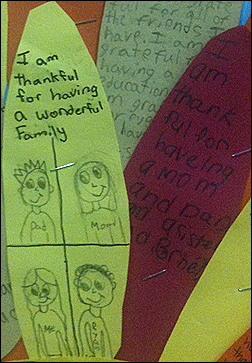 We all should take time to contemplate what we have to be thankful for at this time of year.  Happy Thanksgiving!
Mama Lisa
Leave a Reply