Ooey Gooey was a Worm – A Poem for Young Kids
June 9th, 2017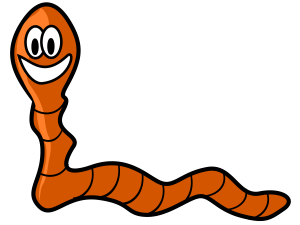 "Ooey Gooey was a Worm" is a great poem for little kids to learn and recite. The words are as follows:
Oooey gooey was a worm
And a mighty worm was he
He sat upon a railroad track
And a train he did not see,
Oooey Gooey!
You can hear it recited in the video below…
Enjoy!
Many thanks to Dean Brown for sharing this poem with us!
Mama Lisa
This article was posted on Friday, June 9th, 2017 at 8:15 pm and is filed under English, Languages, Poems about Bugs, Poetry. You can follow any responses to this entry through the RSS 2.0 feed. You can skip to the end and leave a response. Pinging is currently not allowed.
27 Responses to "Ooey Gooey was a Worm – A Poem for Young Kids"
Leave a Reply