Ooey Gooey was a Worm – A Poem for Young Kids
June 9th, 2017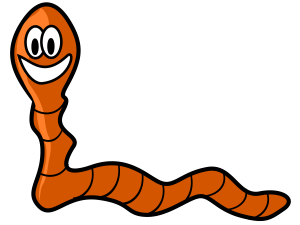 "Ooey Gooey was a Worm" is a great poem for little kids to learn and recite. The words are as follows:
Oooey gooey was a worm
And a mighty worm was he
He sat upon a railroad track
And a train he did not see,
Oooey Gooey!
You can hear it recited in the video below…
Enjoy!
Many thanks to Dean Brown for sharing this poem with us!
Mama Lisa
3 Responses to "Ooey Gooey was a Worm – A Poem for Young Kids"
Mark Says:
December 21st, 2017 at 3:15 pm

Wo . I have not herd this sinse i was 7 .. i was telling it to my 3yo and sudenly thought .. oh i wonder if thrs another verse .. but that would be silly 😎🤣

Lisa Yannucci Says:
June 6th, 2018 at 6:09 pm

This poem can be found in print as far back as 1938 in the Colorado Transcript, Number 28, May 12, 1938

VP Wiggin Says:
July 27th, 2018 at 8:29 pm

This is not how I heard the poem back in the 70's. Here's how I heard it:

Ooey Gooey was a worm.
A mighty worm was he.
He stepped upon a railroad track,
A train he did not see.
Ooey Gooey WAS a worm.

I like this version better because the final line, by emphasizing "WAS", really tells what happened to the worm. And the kids like that the final line and 1st line are the same words, but mean different things.
Leave a Reply