Movies Worth Seeing in 3D
December 18th, 2015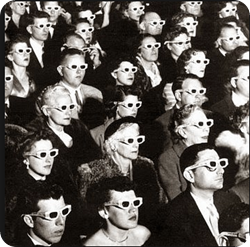 Most films are not worth seeing in 3D.
Usually, the 3D aspect of films seems like an afterthought that's only added to make more money.  It's rare that it has any real artistic value.
There are two movies that 3D effects made more magical… Coraline and Hugo.
We went to the movie theater to get tickets for the new Star Wars movie today and asked the ticket-seller if he recommended it in 3D.  He said no.  He agreed that most movies aren't worth seeing in 3D. He felt that Avatar and Life of Pi had great 3D effects.
Share your opinion with us in the comments below.  Which movies do you feel are worth watching in 3D?
-Mama Lisa
Leave a Reply